From the outside, Skeletor seems to have it all: An army of loyal henchmen, a super cool throne made of bones, and enough self-confidence to wear a Speedo in public. His focused vendetta against He-Man is the stuff of legends. But sometimes even people that seem like they have it all together need a self-esteem boost from time to time. Just because Skeletor is evil doesn't mean he's heartless.

The following panels taken from the blog Heal Yourself, Skeletor show He-Man's arch nemesis in a new light. With positive affirmations tailor-made for every personality type, he shows potential to become a great DISC life coach.

Take a look at some of Skeletor's best advice, tailored to fit all four DISC personality types.

Skeletor's Daily Affirmations for Personality Type D

Strong-willed, determined, and driven, people with a D-style personality project an air of self-confidence wherever they go. Their competitive nature and results-driven approach is something to celebrate.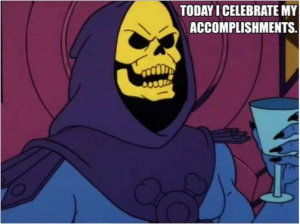 "Today I celebrate my accomplishments."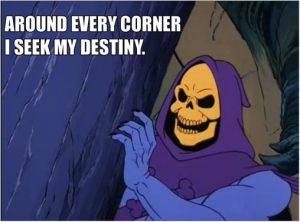 "Around every corner I seek my destiny."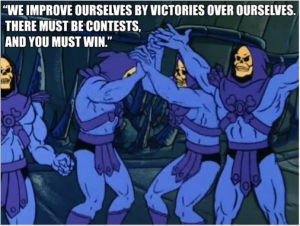 "We improve ourselves by victories over ourselves. There must be contests, and you must win."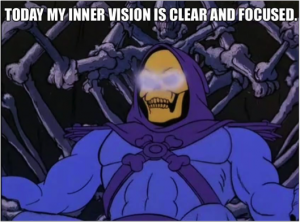 "Today my inner vision is clear and focused."

Skeletor's Daily Affirmations for Personality Type I

People with an I-style personality are enthusiastic, creative, and energetic. They are fun to be around, terrific conversationalists, and have a great sense of humor.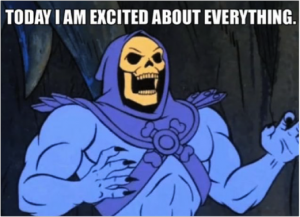 "Today I am excited about everything."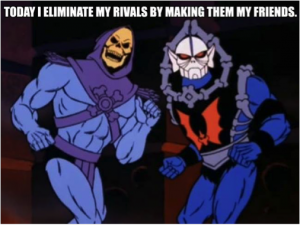 "Today I eliminate my enemies by making them my friends."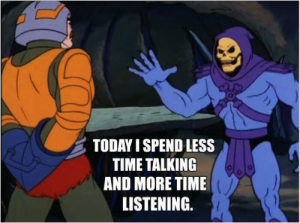 "Today I spend less time talking and more time listening."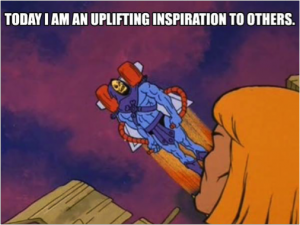 "Today I am an uplifting inspiration to others."

Skeletor's Daily Affirmations for Personality Type S

S-personality types are loyal, stable, and can always be counted on in a crisis. They would do almost anything to help someone they cared about.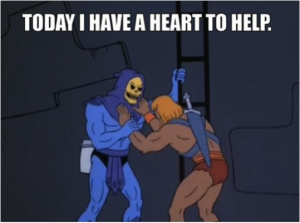 "Today I have a heart to help."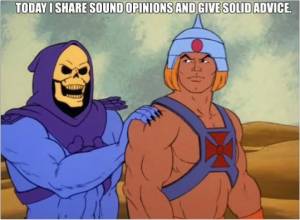 "Today I share sound opinions and give solid advice."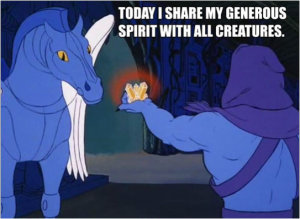 "Today I share my generous spirit with all creatures."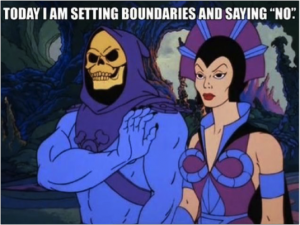 "Today I am setting boundaries and saying NO."

Skeletor's Daily Affirmations for Personality Type C

People with personality type C are organized, thorough, and focused. Give them a task, and they'll conquer it. Self-motivated, they are perfectionists that don't require other people to keep them on track with their projects. They exhibit great attention to detail and prefer to be left alone to focus on their work.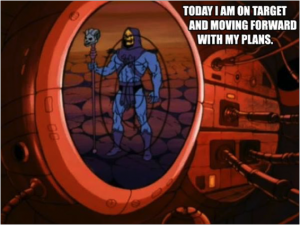 "I am on target and moving forward with my plans."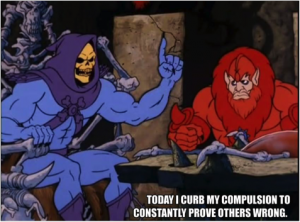 "Today I curb my compulsion to constantly prove others wrong."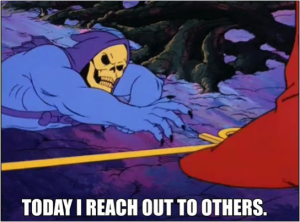 "Today I reach out to others."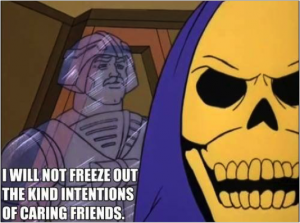 "I will not freeze out the kind intentions of caring friends."