In 2012, the International Coach Federation determined that there are over 15,000 professional life coaches currently operating in North America
The International Coach Federation found that, on average, life coaches charge $214 a session and make $47,900 annually
As a whole, the life coaching industry takes in a yearly revenue of $2 billion
The International Coach Federation found that life coaches entering the profession can expect the return on their investment to reach a median of 3.44 times the original amount
Businesses that offer life coaching services to their employees have been shown to regain a 300% return on investment
A Manchester Consulting Group study of Fortune 500 Companies found that "coaching resulted in a ROI of almost six times the program cost as well as a 77% improvement in relationships, 67% improvement in teamwork, 61% improvement in job satisfaction and 48% improvement in quality."
With statistics like these, it's no wonder that life coaching is becoming one of the fastest growing professions in North America. If you're interested in becoming a life coach, PeopleKeys can help.
Starting January 13th, we will be offering a LIVE Certified Behavioral Life Coach training course, taught by master coach Dan Mucci. The class will be held every Monday for 22 weeks, and will be taught in real-time through streaming media. The class uses DISC as the framework behind life coaching strategies, and includes Life Coach Certification, as well as certification in DISC analysis.
The class will be interactive, engaging, and hands-on, and aims to teach students everything they need to know to start a successful life coaching practice. This includes learning marketing techniques, business tools, and enrolling paying clients in your practice before the completion of the class.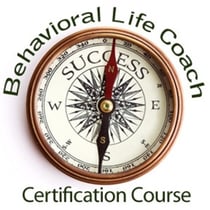 Interested in the Certified Behavioral Life Coach Package? Starting January 13th, you can start on the path to becoming a life coach and embarking on an exciting new career.